Your Skylight & Ventilation Experts
Our Mission
Your home, it's not just where you live, it's a place that reflects your personality and your values, a place where you want the best for yourself, your family, and even the environment. At Solatube Home, our mission is to transform our customers' homes using Solatube's innovative daylighting and ventilation products, while providing incredible service. We strive to create indoor environments where homeowners can enjoy brighter, healthier, and more cheerful living spaces. And we do this using eco-friendly solutions that create comfort, and beauty and add value to your home. We're dedicated to providing unrivaled design expertise and installation services to make the process of enhancing your home easy, fast, and stress-free for you.
Our journey started 30 years ago in Australia when Solatube invented and patented the first ever tubular skylight. This invention started a revolution in the skylight industry. Our high-tech, leak-proof skylight was the catalyst that transformed the world of daylighting. This modern skylight was a hit with homeowners worldwide, not least because it delivered twice as much natural light as a traditional skylight, size for size. Also, it required no structural changes to roofs or ceilings. Solatube systems have been supplied and installed in the UK for over 20 years with many thousands of satisfied customers.
Today, Solatube Daylighting Systems are affordable, high-performance, energy-efficient daylighting solutions that bring natural light into interior spaces that traditional skylights and windows simply can't reach. They have become an ideal natural lighting solution for homes, connecting people to the outdoor environment while reducing the need for electricity.
Guaranteed – Friendly, Honest Service
Installation is a breeze with our Certified Installation Consultants.  They are skylight and ventilation experts who are factory-trained and certified on all Solatube products. We offer free in-home surveys at times to suit you. Just give us a call or contact us via our website and we will have a quick visit to check the feasibility and customize your daylighting and ventilation systems.  You can also stop by our showroom to see our products in action.
All of our Solatube Home products and installations are fully guaranteed and our goal is for your complete satisfaction.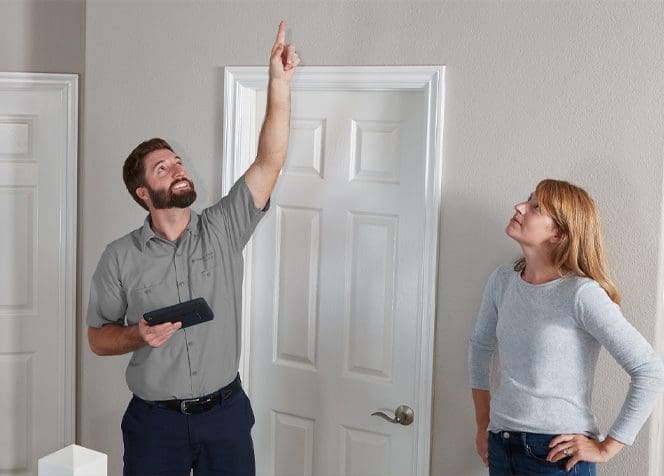 We're Hiring
Solatube Home is a retail seller and installer of Solatube daylighting and ventilations systems. We are in search of applicants who will be trained to become Certified Installation Consultants (CIC).
Our CICs perform in-home surveys, consultations, and installations. CICs serve as the face of the company in our customers' homes ensuring each customer is provided the best experience possible. Our sales team coordinates and schedules appointments allowing the CICs to focus on providing estimates, recommendations and checking installation feasibility. We are not a hard-sell company, and we excel in providing the best customer experience possible.
Our successful CICs enjoy interacting with customers, provide excellent customer service, have a friendly and engaging personality, and a desire to work in the field performing quality installations.  They're comfortable working at height and are competent tradespeople.
We are a friendly and supportive team that works together towards mutual success. We will provide Manufacturer Certified Training, a Solatube Home van, uniforms, the tools to succeed, and the opportunity for long-term growth.  You must provide the desire and drive.
Required Skills and Qualifications:
Basic construction skills
Ability to engage customers and build rapport
Communicate clearly and concisely, both verbally and written
Ability to use a laptop and/or tablet device for appointments, note-taking, communication, etc.
Sales experience is highly desired
One-year experience either in a construction environment, home improvement, or a sales role
Ability to work Saturdays
Must have a valid driver's licence